Detroit Taco Company
304 N Main St, Royal Oak, MI 48067
Order now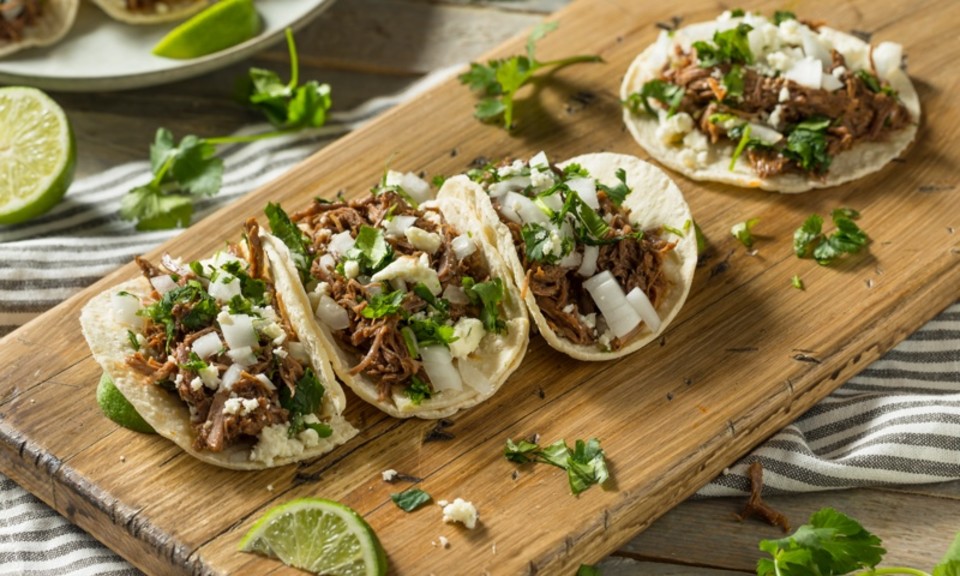 Vincent
I think many of these negative reviews are due to unjust comparisons to an old place and not on Detroit Taco Company's own merits. That having been said, I am a guy who--prior to moving here--had a burrito place that I loved. Still love, in fact. I've spent the past 15 months in Michigan searching for my new version of that place.

I've finally found it.

Detroit Taco Company is amazing.

I'm gonna go order more food now.
Linzi
My friend has been telling me to try this place. Finally decided to do it today and man I should have done it so long ago!! The crispy shrimp tacos out of control good, Mexican chicken was great, crunchy taco got a little soggy but to be expected with the steam in the container. Be sure to get the sides that you want or you'll get a sort of plain taco. Also tried queso and red salsa...seriously SO good!!!
Kelly
I love the food here. Everything is tasty and fresh. Love extra onions and cilantro. Delivery is great too.
I avoid getting hard tacos because they tend to get soggy in transit. No fault of Detroit Taco Company, it just happens with delivery. If you are going with tacos go for the soft shell, you will be glad you did.
Terry
Very efficient service and the employees were friendly upon pickup. Better yet, the food was delicious. My mexican chicken burrito with black beans, seasoned rice and cheese was superb. Their salsas are extremely fresh and pack a flavorful punch. This is a new grub hub favorite for me.
Anthony
Detroit Taco is fresh food fast! The burritos are out of this world especially on burrito thursday! Little intense on the heat with the Chipotle, but the taste is worth the heat! Absolutely love Detroit taco and I recommend the Mexican Chicken Burrito and Veggie Nachos to everyone!
About us
Dinner, Lunch Specials, Mexican
Today

Delivery: 11:00 AM - 8:00 PM

Takeout: 12:00 PM - 6:00 PM

Delivery

Monday:

11:00 AM - 8:00 PM

Tuesday:

11:00 AM - 8:00 PM

Wednesday:

11:00 AM - 8:00 PM

Thursday:

11:00 AM - 9:00 PM

Friday:

11:00 AM - 8:00 PM

Saturday:

11:00 AM - 8:00 PM

Sunday:

12:00 PM - 6:00 PM

Takeout

Monday:

11:00 AM - 8:00 PM

Tuesday:

11:00 AM - 8:00 PM

Wednesday:

11:00 AM - 8:00 PM

Thursday:

11:00 AM - 9:00 PM

Friday:

11:00 AM - 8:00 PM

Saturday:

11:00 AM - 8:00 PM

Sunday:

12:00 PM - 6:00 PM